Ultra-compact, high-efficiency progress capture pulley. MICRO TRAXION is an ultra-compact, extremely light progress capture pulley that is exceptionally efficient. The cam can be locked in open position so the device can be used as a simple pulley.
Ultra-compact and lightweight.

Toothed cam with self-cleaning slot optimizes performance under any conditions: frozen or dirty ropes…

May be used as simple pulley by locking the cam in the raised position.

Aluminum sheave mounted on sealed ball bearings for excellent efficiency.
SPECIFICATIONS
Rope compatibility: 8 to 11 mm

Sheave diameter: 25 mm

Ball bearings: yes

Efficiency: 91 %

Maximum working load – pulley: 2,5 x 2 = 5 kN

Maximum working load – rope clamp: 2,5 kN

Weight: 85 g

Certification(s): CE EN 567, EAC

Material(s): aluminum, steel, stainless steel, nylon
Read the manufacturer's literature, technical notices and safety information before use. If the item contains chemicals known to the State of California to cause cancer or birth defects, the packaging and / or literature will contain a safety warning similar to the following that lists the chemicals the product may expose the user to: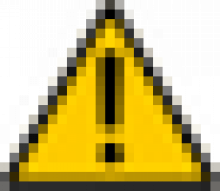 WARNING! This product can expose you to chemicals including Sulfur, Nickel Acetate, Chromium, Vanadium and Lead, which are known to the State of California to cause cancer, and Sulfur, Nickel Acetate, Chromium, Lead and Iodine, which are known to the State of California to cause birth defects or other reproductive harm. For more information go to www.P65Warnings.ca.gov