Rock Exotica Micro Pulley
The Machined Mini and Rescue Pulleys are designed and manufactured like no other pulley in the world. Starting as a block of solid T6 aluminum, the sideplates for the pulley are milled in such a way as to leave material where it's needed most for strength. These compact pulleys are excellent for hanging on a harness to build mechanical advantage systems and CODs.
The integrated axle also allows the pulley to use a custom manufactured threaded bolt which is countersunk into the sideplate, giving the pulley a unique snag-resistant profile. These one-of-a-kind features are the basis for the Machined Pulley's impressive strength, slim profile and a quality of manufacture that is second to none.
Recessed axle screw sits flush to pulley sideplates, creating slim, snag-free profile.

Machined—not stamped parts, create a stronger pulley, increasing its strength-to-weight ratio.

Axle is integrated into sideplates, adding additional strength and rigidity to the pulley.

Machined sideplates allow for a more compact design while maintaining the same rope capacity of other pulleys.

Utilizes high-efficiency bearings
Read the manufacturer's literature, technical notices and safety information before use. If the item contains chemicals known to the State of California to cause cancer or birth defects, the packaging and / or literature will contain a safety warning similar to the following that lists the chemicals the product may expose the user to: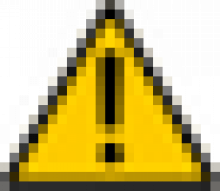 WARNING! This product can expose you to chemicals including Sulfur, Nickel Acetate, Chromium, Vanadium and Lead, which are known to the State of California to cause cancer, and Sulfur, Nickel Acetate, Chromium, Lead and Iodine, which are known to the State of California to cause birth defects or other reproductive harm. For more information go to www.P65Warnings.ca.gov