The Omni-Block 1.1 is RAT's go-to pulley for most all of their rope operations. It combines a swivel and pulley into one tool, and incorporates a unique sideplate that opens while the pulley is still attached to the anchor. Being able to open the sideplate reduces the amount of gear required when rigging systems. The reduced weight and compact size of the Omni 1.1 will make hauling your gear a lot easier. 
Features:
Install and remove rope while still connected to the anchor

Sideplate locks with two-stage, double-catch safety mechanism

Integrated swivel allows pulley to orient

Connect, install and remove rope with one hand

CNC machined for optimal weight & strength
Specs:
Single Sheave

Sheave Diameter: 1.1"

Sheave Material: Aluminum

Weight: 5.1 Ounces

MBS: 23 kN

WLL: 5 kN

Max. Rope Size: 1/2"

Overall Length: 4.2"

Overall Width: 2.0"

Thickness: .87"
Read the manufacturer's literature, technical notices and safety information before use. If the item contains chemicals known to the State of California to cause cancer or birth defects, the packaging and / or literature will contain a safety warning similar to the following that lists the chemicals the product may expose the user to: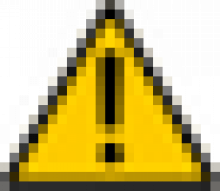 WARNING! This product can expose you to chemicals including Sulfur, Nickel Acetate, Chromium, Vanadium and Lead, which are known to the State of California to cause cancer, and Sulfur, Nickel Acetate, Chromium, Lead and Iodine, which are known to the State of California to cause birth defects or other reproductive harm. For more information go to www.P65Warnings.ca.gov