The ASCENSION handled rope clamp is designed for rope ascents and features an over molded grip and ergonomic upper part for a comfortable and powerful grip when pulling with one or two hands. The ASCENSION handled rope clamp has a wide lower hole for easily attaching two carabiners for a lanyard and foot loop.
DETAILED DESCRIPTION
Ergonomic molded handle allows a comfortable yet powerful grip

Wide opening allows the handle to be easily grasped, even with thick gloves

Ergonomic upper part to maximize power when pulling with two hands

Safety catch is totally integrated into the body of the rope clamp to help prevent snagging

Toothed cam with self-cleaning slot optimizes performance under any conditions (frozen or dirty ropes…)

Wide lower hole for easy attachment of the carabiners of the PROGRESS lanyard and FOOTAPE and FOOTCORD footloops

Upper hole for clipping a carabiner around the rope

Available in left or right-handed. Right hand is gold in color. Left hand is black in color.
SPECIFICATIONS
Material(s): aluminum, stainless steel, plastic, rubber, nylon

Weight: 165 g

Rope compatibility: 8 to 13 mm

Certification(s): CE EN 567, CE EN 12841 type B, EAC, NFPA 1983 Technical Use
Technical Notice for Ascension
Read the manufacturer's literature, technical notices and safety information before use. If the item contains chemicals known to the State of California to cause cancer or birth defects, the packaging and / or literature will contain a safety warning similar to the following that lists the chemicals the product may expose the user to: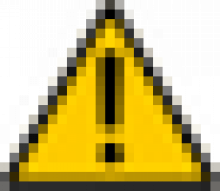 WARNING! This product can expose you to chemicals including Sulfur, Nickel Acetate, Chromium, Vanadium and Lead, which are known to the State of California to cause cancer, and Sulfur, Nickel Acetate, Chromium, Lead and Iodine, which are known to the State of California to cause birth defects or other reproductive harm. For more information go to www.P65Warnings.ca.gov