These lightweight belay/rappel gloves combine the durability of a work glove with the precise fit and dexterity of a thinner glove. Double-layered leather protects the palm and other high-wear areas. The back is made of abrasion resistant, breathable stretch nylon, ensuring comfort and fit. The low profile neoprene cuff with Velcro closure features a reinforced carabiner hole for attaching the gloves to your harness.
DETAILED DESCRIPTION
Natural, high-quality leather

Durable double layer of leather in high-wear areas (fingertips, palm, between thumb and index finger)

Back made of breathable stretch nylon

Neoprene cuff with Velcro closure

Carabiner hole to attach gloves to harness
Available in beige, sizes S – XL.
SPECIFICATIONS
Material(s): goat skin leather, stretch nylon

Certification(s): CE EN 420, CE EN 388 (3133)
Read the manufacturer's literature, technical notices and safety information before use. If the item contains chemicals known to the State of California to cause cancer or birth defects, the packaging and / or literature will contain a safety warning similar to the following that lists the chemicals the product may expose the user to: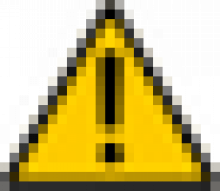 WARNING! This product can expose you to chemicals including Sulfur, Nickel Acetate, Chromium, Vanadium and Lead, which are known to the State of California to cause cancer, and Sulfur, Nickel Acetate, Chromium, Lead and Iodine, which are known to the State of California to cause birth defects or other reproductive harm. For more information go to www.P65Warnings.ca.gov